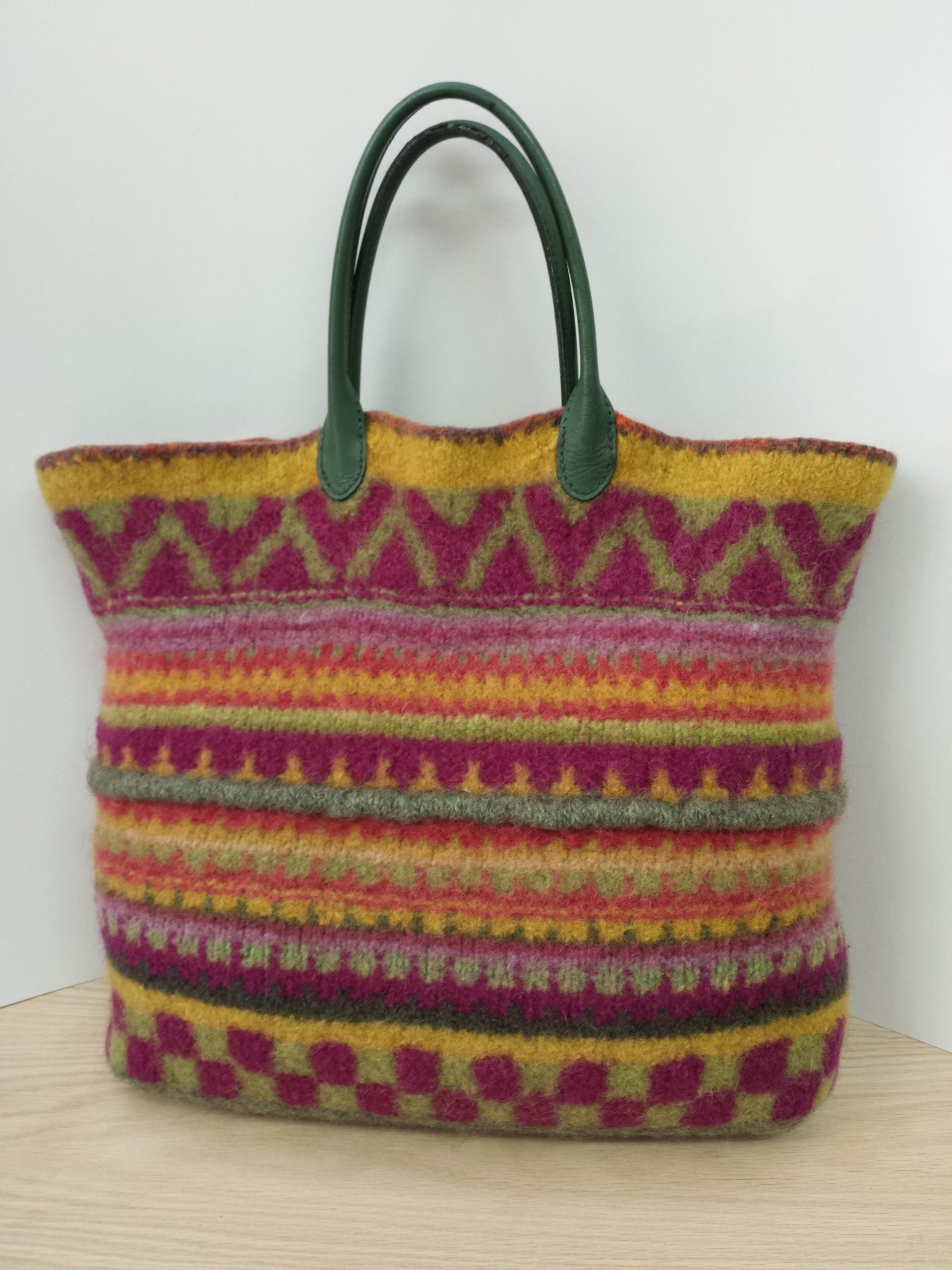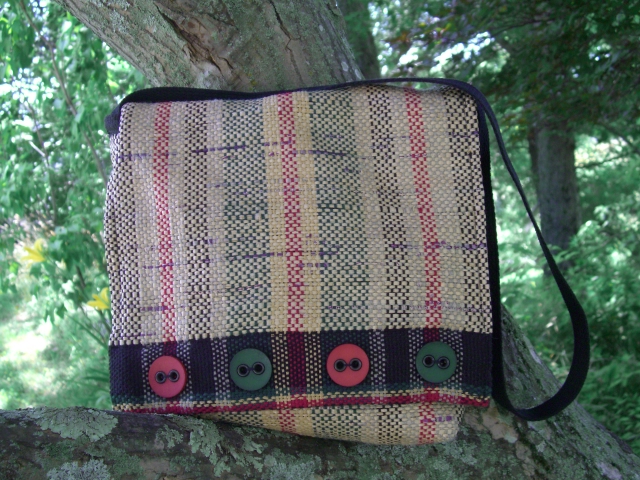 Published in the The Wheel Magazine. This messenger bag was woven using a cotton warp and grocery bags for the weft.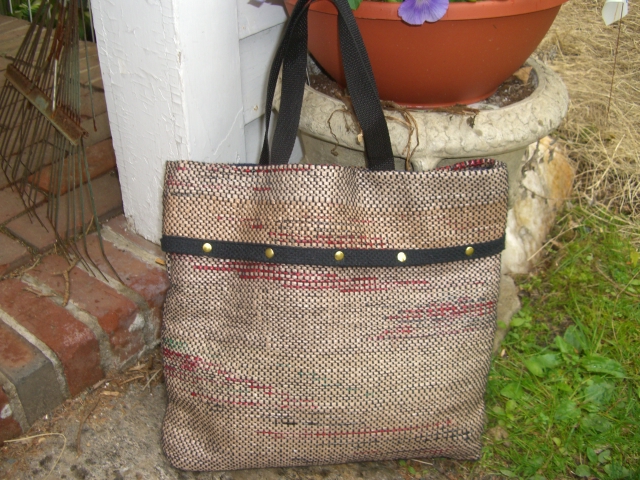 Learn to weave while recycling!
Woven tote from recycled shopping bags on the Ashford rigid heddle loom.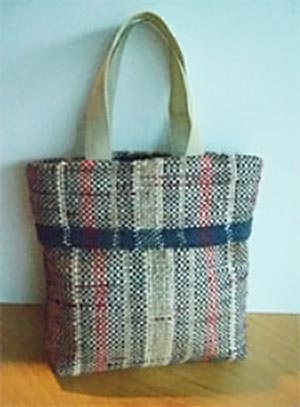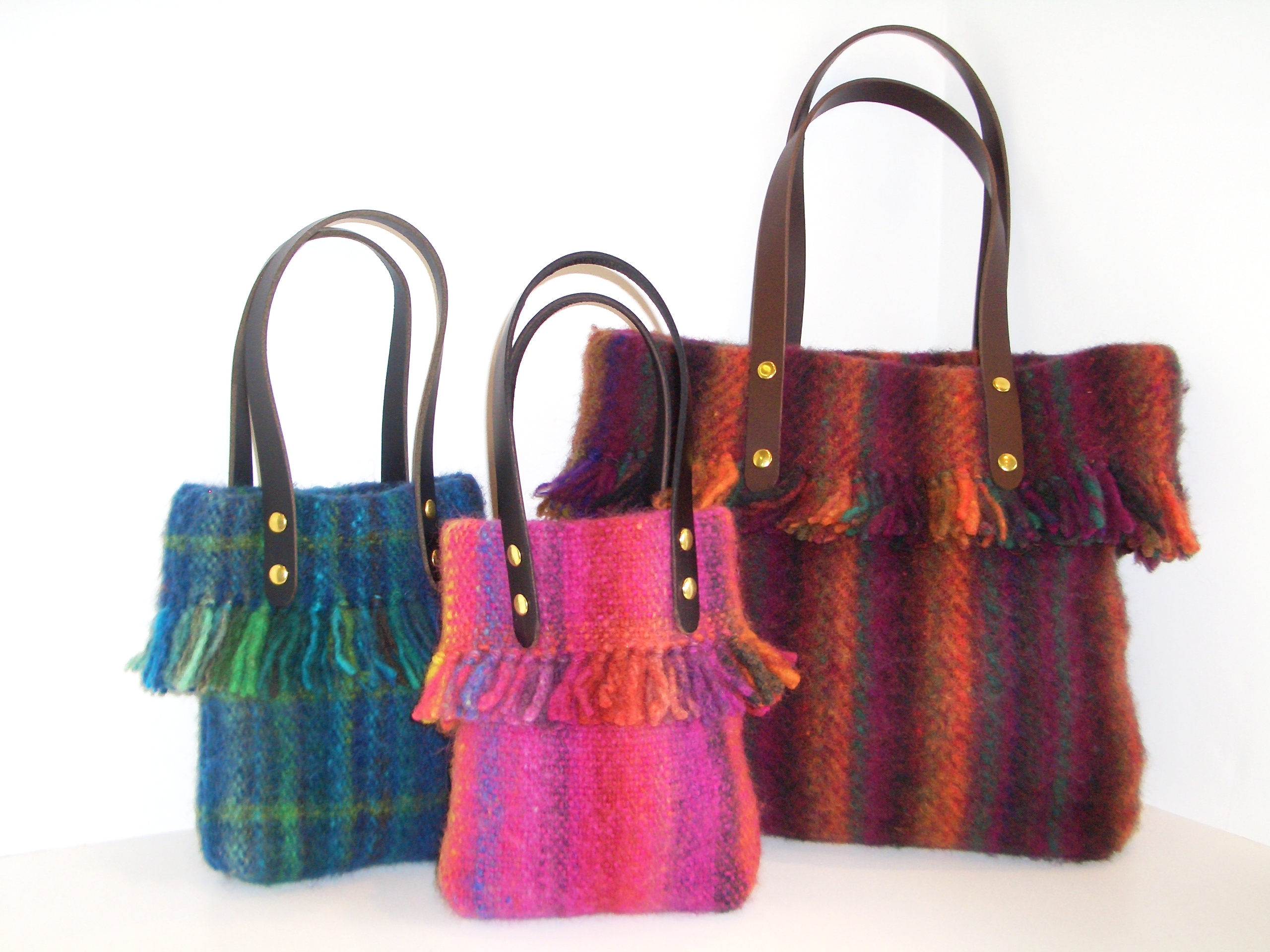 Handwoven felted Totes. The smaller totes were woven on the Knitters Loom, while the larger twill tote was woven on the Ashford 4 shaft loom.
Pattern for the small tote is available in the Ashford Wheel Magazine October, 2006. Designed by In Sheep's Clothing
Other Custom In Sheep's Clothing Designs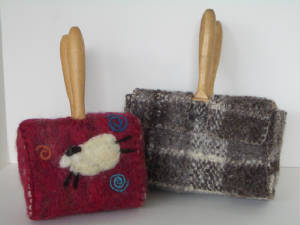 Carder Covers published in the October 2007 issue of The Wheel. Designed by In Sheep's Clothing.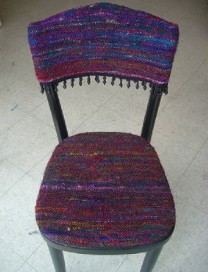 The fabric for this chair was woven from yarn spun from recycled silk saris.The chair was part of the Chairish the Arts Tour de Chair & Auction.