In Case of a Knitting or Weaving Emergency Call
 860-605-0405
Weaving Classes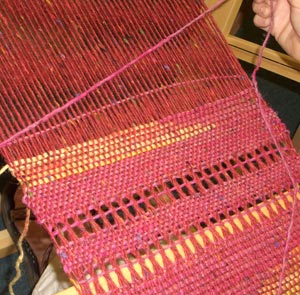 Weave up your stash!
20+ years of weaving experience, makes In Sheep's Clothing  your go to shop for weaving classes and supplies. Looms for purchase or try out a *rental.
Weaving & Spinning Classes
Connect with Us
What's new in the fiber world, as well as notification of knitting classes, special sales and discounts.
Sign Up for Our Newsletter