In Sheep's Clothing is an Authorized Ashford Dealer
With over 25 years weaving experience, and over 8 years as an  Ashford Dealer you can be guaranteed the best possible experience.
I  do my best to fit you
with the loom that fits  your needs.
I do my absolute best to keep as many looms in stock in the shop as possible. I also stock any books and weaving equipment that you may need. I am currently carrying all the different size reeds for all rigid looms. Check out the new weaving yarns to tempt and delight you. There is always a variety of looms set up to try out. The Ashford Rigid Heddle Looms are  in the shop ready to be test driven, and available for lessons.
New! Loom rentals with your private class are now available! Call for details: 860-482-3979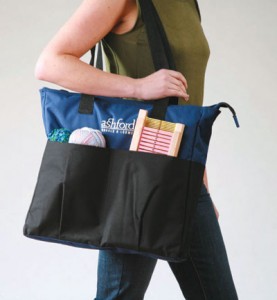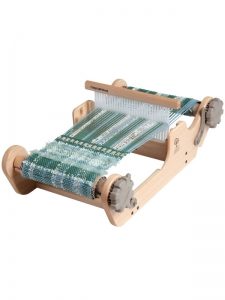 Inexpensive, compact and cute without sacrificing function. This is a loom for new and experienced weavers. The perfect classroom loom. Whether you are learning to weave for the first time, want to learn new techniques or sample your wonderful yarns, this loom is fun and easy to use. Just add yarn!
This is the perfect gift for a new weaver. Anybody can weave on this wonderful little loom.
The 25cm (10ins) weaving width allows you to sample all your favorite rigid heddle patterns, textures and colors. Weave scarves, fabric and more. So compact, it is only 1.4 kg (3lbs).
The loom is made from beautiful solid natural Silver Beech timber and has strong handles, ratchets and clicker pawls so your warp never unwinds unintentionally. Built-in second heddle option.
Also available are 2.5, 5, 10, 12.5 and 15 dpi (10, 20, 40, 50 and 60/10cm) reeds so you can weave fine to textured yarns.
Accessories from Ashford
Great Gift ideas for the weaver
Second Heddle Kit for the Knitters Loom $33.50
Pick up sticks 10″, 14″ & 18″- $9.35- $9.90- $10.95
Stick Shuttles- 6″, 10″, 14″ 22″ 30″- $4.75-$4.75-$5.75- $7-$10.
Fringe Twister- $55
Books
Ashford Book of Rigid Heddle Weaving- $$27.
Ashford Book of Weaving for Knitters- $$17.
Ashford Book of Weaving for Four Shaft Loom- $39.50
Ashford Book of Weaving Patterns for 4-8 Shaft Loom- $13.75
The Ashford rigid heddle loom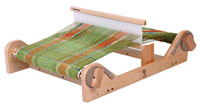 Available in widths of 16″, 24″, 32″ & 48″, this easy to master loom can be used in your lap, on a table top, or add the Ashford stand. This loom works in the same manner as the Knitter's Loom, except that is doesn't fold up. These nicely priced looms make them perfect for the beginner, or the weaver who wants that "extra loom for a quicker project.
7.5dpi – 30/10cm reed, 2 shuttles, warping peg, 2 threading hooks, clamps and easy to follow color step-by-step Learn to Weave booklet.
16″- $195.00, 24″- $215.00 & 32″ – $245.00- 48″- $395.
Second heddle kit for the rigid heddle loom – $33.50
Additional reeds- 5 , 7.5, 10, 12.5 dent reeds- for 16″- $30.00- 24″-$37.00- 32″- $45.00 – 48″-$74.
The popular Knitters Loom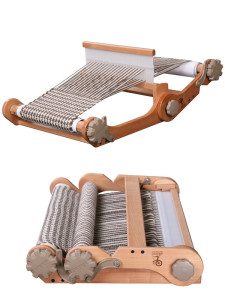 No weaving experience required to learn how to weave easily on this portable loom! A great way to use up those odds and ends of yarns from your stash!
Now available in 3 sizes, 12″- $280. – 20″- $299.- 28″- $333.
The Knitter's loom comes with a 7.5 dent reed, (2 dent, 5 dent, 10 dent and 12.5 dent reeds are also available), 2 stick shuttles, clamp, reed hook, warping peg, warp sticks, heddle hook and an instruction book that includes your first project.
Reeds (2, 5, 7.5, 10, 12.5) 12″ – $28-  20″ – $34.50 28″- 43.50
This loom can fold up warped so you can take it along with you. The new stands add to the versatility of these handy looms.